Latest Issue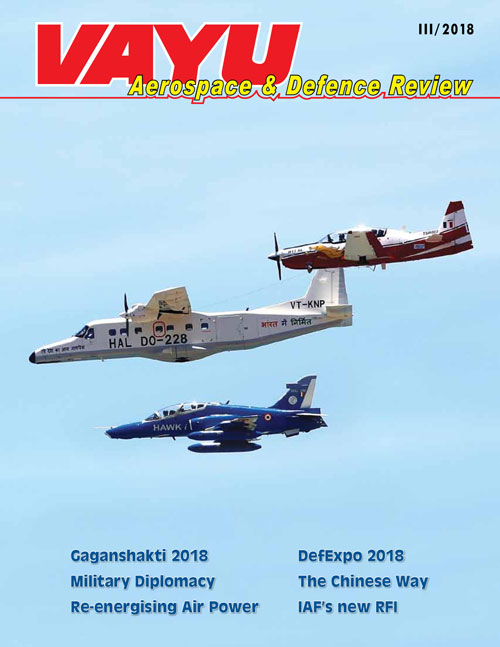 Past Issues of Vayu
now on the website

click below to read the magazine on PDF
Welcome, Vayu Aerospace and Defence Review
Now, in its 44th Year !
Vayu Aerospace and Defence Review, the bi-monthly aviation and defence magazine from New Delhi is now in its 44th year and is India oldest trade publication. Vayu is extremely well respected both domestically and internationally in aviation and defence circles both in India and abroad. We have a large panel of professionals, analysts and an Editorial Team from all fields of the defence spectrum who regularly contribute to the publication. We also regularly participate at all major air and defence shows world over. Besides publishing activities including books on aerospace matters, we also organise many seminars and conferences on the aviation and defence industry every year.


Read more
Current Issue Features
(First Page Only)
Weapons Procurement
Process is In Tatters
Chasing a Chimera ?
Gaganshakti 2018
Fighting a two-front war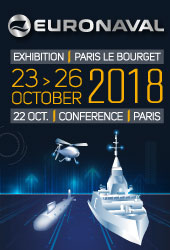 Victim of politics or serious intent
Transformation and Jointness : The Chinese Way*
Military Diplomacy
India's missed maritime opportunities
Thunder amidst the Temples
Re-energising
India's Air Power
Arrow ATBM: Lethal Evolution
"Proven, Powerful and Effective"
Aviation & Defence in India
World Aviation & Defence News
Commentaries
Opinion
Tale Spin
History re-visited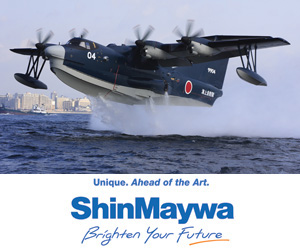 :